Academy House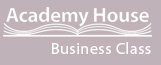 Academy House – is a housing Business class estate embracing 33 benefits of Altes Group. The complex is situated in the ecologically clean region of Baku. The architectural decision of the building is seen in the classic style that have embodied all the best from the architecture of the 20th century. Panoramic windows, glass cover of the balconies, variable number of floors, pastel color of the façade make Academy House an unrepeatable building.
From the windows of the complex one can enjoy great city and sea view which makes living here even better.
The major peculiarity of Academy House complex is the unique levellings due to which one can buy a few flats and unite them into one as he or she wants. This way the owner of the flat can plan his living area better and create the house he has ever dreamt of.
Academy House is the house for those who like surprising Baku, who enjoy its energetic, who know what real comfort and quality of life mean. And what is most important Academy House is a perfect combination of three important factors: price, quality, location.
33 features of Academy House
Ecologically clean district
Closeness to downtown
Easy access way
Courtyard
Magnificent view to the city
English garden
Children playground
24 hours security
Elite trimming of the building
Entrance door intercom
Video surveillance system: lobby, elevators, children garden, parking and other places
In-door ASC with internal numbers
Cable and space television
Elegant furnished lobby
Spacious, high-speed elevators Mitsubishi
Underground parking
Guest parking
Commercial infrastructure
Maintenance service
Regulations of habitation in the Altes Group luxury buildings
Free planning
High ceiling 3.40 – 3.45
Owners & guests WC
Floor drains on balcony
German В double – glazed window
Seismic resistance
A 500 C class armature
Сentral system of heatingВ operate to international standards
Host – based fire safety system
Standby generator system
The central water filtration systems operate to international standards
High – speed internet
Price – quality – place